Everything in the modern era is being enhanced with remarkable skills and is becoming faster than before. Man has been using his wisdom very smartly and is trying to make his life easier and luxurious at the same time. In the current period of time, we are coming across certain gadgets and devices that our mind needs time to accept and operate. Similarly, the automobile industry has been making marked progress in all of its aspects and we are getting better quality and more efficient motor vehicles. Below is a brief review of the world's top 10 largest automobile companies of 2014.
10
SAIC Motor Corp. Ltd., China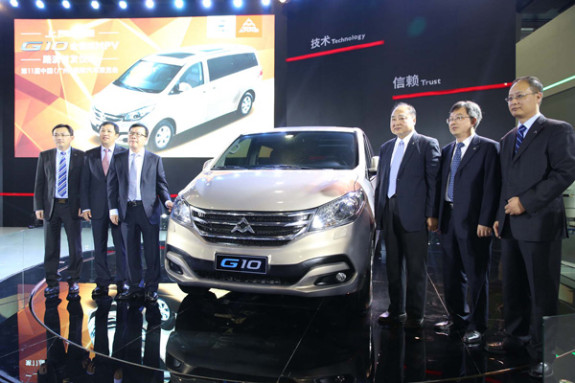 SAIC Motor Corporation is also an emerging automobile company with its roots in China. It has got remarkable sales by its production of both cars of personal use and for business purposes. The vehicle parts are also manufactured and distributed throughout the world. The SAIC Motor Corp. is being administered in a good way with a smart strategy as is evident by its progress in sales when we look at the financial analysis.
9
Nissan Motor Co., Ltd., Japan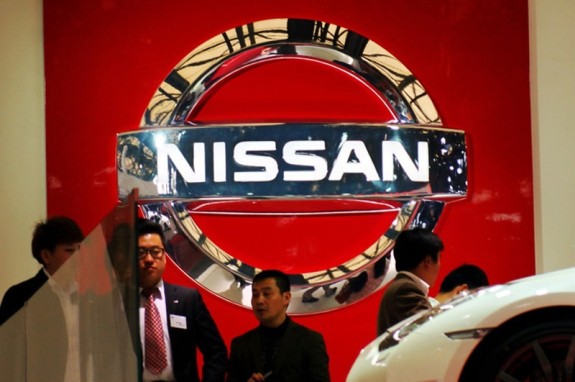 Nissan Motor is also one of the largest automobile companies started in December 1933. It is known more for its manufacture of vehicles that can bear heavy load and are durable. Carlos Ghosn is the President of Nissan Motors and is carrying on the tasks smartly and competitively. The company visualizes to further raise demand of cars in the coming years and so is focusing more on meeting these needs.
8
Hyundai Motor Co. Ltd., South Korea
Hyundai Motors is a South Korean firm which was initiated in 1967 as a small scale business but has made progress to a big deal up till now. According to an analysis in 2007, it was given the 5th rank as an automobile manufacturer. It exports good quality vehicles including cars, buses, trucks and SUVs. The evolution of the company when compared from past years is commendable. It aims to continue giving its customers safe and reliable motor vehicles.
7
Honda Motor Co. Ltd., Japan
Honda Motors came into being in September 1948 and till then it is working as a competitive industry. Under the current CEO, Takanobu Ito, it is trying to manufacture exclusive cars with the use of latest tools. Honda has expertise in formulating durable vehicles and so has got a prominent name in industry. It easily meets its target sales as people all over the world are buying Honda vehicles in affordable prices.
6
General Motors Co., U.S.
Manufacturing some very good vehicles, General Motors is also a very well known U.S. based automobile company hiring over 212,000 employees. It is very concerned about its customer's demands and needs and so provides a wide range of motor vehicles from small to very large sized trucks under different brand names, the famous ones being Isuzu, Chevorlet, GMC and Holden. It is focusing on utilizing latest technology aspects in its manufacturing.
5
BMW (Bayerische Motoren Werke), Germany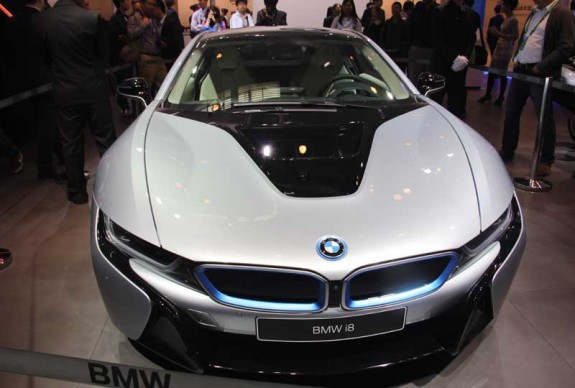 BMW is a famous German automobile company and is renowned as it sells excellently featured sports cars and motorcycles. It started off back in 1916 as Bayerische Flugzeug-Werke and engineered airlines. It was formally declared as an automobile company in 1928; since then it is serving out the best. Its target in 2014 and in the coming years is to be cost-effective, profitable and provide durability. The chief feature of the BMW Company is its creation of premium vehicles and one of them, the BMW 6 series models, are on their way to launch.
4
Ford Motor Co., U.S.
Ford Motor was established in 1901 and is named after Henry Ford, the initiator. The company is being run by Alan Mulally, the CEO and is included in the Top 10 list due its unique and well turned out production of cars, trucks, buses and tractors. Ford has been popular due to its profound involvement in the Formula One racing. The sales per year in its distribution area of six continents make it stand at a distinct position in the automobile industry.
3
Daimler, Germany
Another company in the list of top automobile companies, doing very well and flourishing as a prominent figure among all industries due to its production of finest and luxurious cars, is the Daimler in Germany. It is also known for its manufacturing of trucks, vans and buses which add on to its sales gain and profit throughout the year. Mercedes Benz is its most well known item with premium features named after the founder Carl Benz.
2
Volkswagen Group, Germany
VW Group is a German automobile company and is one of the biggest car manufacturers in Europe. It also has functioning units in Asia, Africa and America, which along with European plant accommodate 5.7 million workers. The current CEO of the Volkswagen Group is Martin Winterkorn. It is included in the top automobile companies list due to its smooth and safe vehicle supply in the automobile industry. The company aims at making a firm, stable position in the competitive environment with its main focus on getting ahead of Toyota Motors. The profit has been up 2.7% and the sales of the company products in 2014 have been notable although the conditions and progress at the North America and South America region were not so favorable.
1
Toyota Motor Corporation, Japan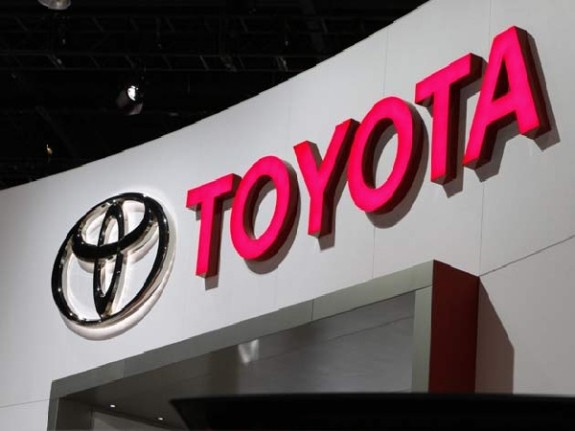 The world's largest automobile company is the Toyota Motors in Japan. It was introduced in the industrial series in 1937. It is also the topmost automobile company of 2014 and has also proved this with its nonstop supply of high standard vehicles that are very inspiring and are enriched with latest technology features. Under the CEO, Akio Toyoda, the company has got nearly 0.3 million. Overall, it is the 9th most valuable brand. The profit of Toyota has been raised by 57% in the financial year 2014 and the earnings have shown an increase by about 7 billion from the past year. Toyota has manufactured a wide range of automobiles and each one of them is unique in its features, mode and style. The company is coming up with a lot of new offers in the coming year especially with its famous cars Camry, Corolla and Tundra. It also aims to maintain its position and rank the highest by producing more and more cars and trucks of desired characters which will keep on enhancing its sales.