Admission into US universities is much coveted. Saying that these tips are for easy admission into universities in USA will be an untrue. However, these tips will tell you how to apply to increase your chances of being accepted into universities in the US. Acceptance letters should find their way to your doorstep much more easily if you follow these ten tips.
10
Choose Your Schools Wisely
Do you know which university you want to go to or is it more a vague idea about going to school in the US? If that is how you are looking at it, you need to start doing some research. Narrow down a list of schools, which you will like to potentially attend. The biggest mistake you can make is to decide on the basis of only (a) where your acquaintances are, and (b) cool schools featured in a famous movie/ TV show. There are many things to take into consideration when choosing schools you will apply to. Try to answer the following questions as honestly as possible to narrow down your search:
• How are your grades?
• Which field of study do you want to pursue (some universities are known better for some fields as compared to others?
• What kind of climate suits you? Do you have any allergies that would prevent you from living in certain places? The United States comprises a large area of land: luckily, that gives you a vast choice in terms of the geographical area of the school you can go to. Can you bear the bone-chilling winters in the Northeast or the sweltering heat of the Southeast?
• How much can you afford to spend on school? Public universities are much cheaper than private universities and especially compared to the Ivy leagues, in general. How are you funding your school – are your parents taking care of it, are you going to work, do you have a scholarship/grant/loan?
This step should help you identify the many schools you may be interested in. Filter out your choices further by reading on.
9
Do Your Research
Once you have a starting list of schools, start looking them. Scour through their websites; look at their admission criteria, and especially details about the program you might be interested in. Do you like what you see? Scratch out options from your list based on what you read about these websites.
As a general rule, you should apply to at least 5 schools in varying degree of ranking. Two top universities, two universities that are good but not as good as the top universities, and one university where you are sure to get in because of their few admission criteria or ranking as a university.
8
Get in Touch with the Schools' Communities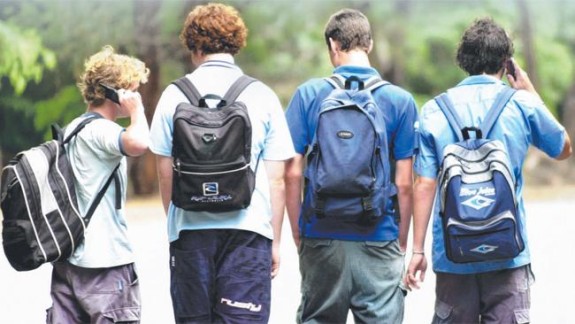 There is no better way to learn about a university than getting in touch with its community. You get to hear about what kind of extracurriculars are at the university, what kind of social life do students enjoy, what are the customs and traditions at the university etc.
7
Become What You Want
Once you know about the universities, you know better where you will fit. Now time to mentally start crafting your application. Do you want to excel in literature or is it fine arts? Make them your passion, enroll in extra classes, and volunteer your time to activities that help you hone your skills in the area of interest to you.
6
Offer What They Want
Look at the entry requirements and talk to the university communities about what is important for a college application. Then offer them exactly that. In general, most US universities are looking for a well-rounded personality (unless you're a child prodigy in science or mathematics – then, it is another story).
Volunteering for a social cause is always a good addition to your application. It shows universities your sense of taking initiative and work ethic. It also gives you some experience dealing with people outside of your high school – which prepares you for the various hues of people you will meet at college.
5
Personalize Your Statement
Your statement should not merely be a 'statement' of facts and figures about you. Make it a personal account. If you volunteered at a soup kitchen, talk about what life lessons you took from it, what kind of people you met there and what you learned from them. If you lost a major tournament, talk about how that changed your perspective on winning and losing and how that eventually led to personal growth on your part.
4
Proofread and Then Some
Every admissions committee grimaces at the thought of grammar mistakes and poorly constructed sentences. Once you have filled out your application and written your personal statement, re-read it and correct typos and grammar mistakes (trust me, there will be a few).
Then, share your application with a close friend, teacher or family member and ask them to comment on grammar, sentence structure, and flow of ideas and overall strength of your application. Their input is vital; incorporate what looks important.
3
Apply Early
The rule here is simple – people often tend to apply closer to deadlines. This means admission committees everywhere are receiving large number of applications at that time – read high stress levels and low tolerance for glitches. Apply early to avoid this. There is no guarantee that your application will be read earlier than other applications when the stress levels are still low but that is a chance you should take.
2
Get in Touch with the School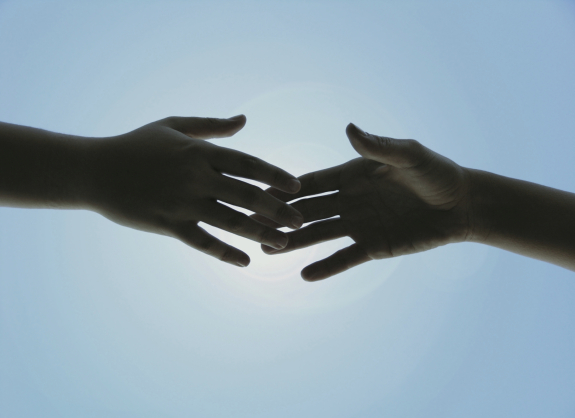 Once you have submitted your application, you have really done your part. However, it may help your cause to get in touch with the school some time after applying to politely ask when they will announce their results and if your application seems that it will make it. This earns some brownie points for you and the committee remembers you. Keep in mind, though, do not get in touch so often that you come across as persistently annoying. That is a sure way of annoying the committee into denying you admission.
1
Be Patient
Yes, be patient. Do not let every doorbell or every email alert send your heart racing to the emergency room. Wait for the results patiently. Keep up with the volunteer activities you took up to enhance your application and keep your morale positive and mood enthusiastic.
Once you have your admission letter in hand, it is time to obtain a visa to the US. More on that in another article; keep reading!