Do you like traveling around the globe? Does experiencing new cultures give you that warm and fuzzy feeling inside? If the answer to these questions is yes, then Hong Kong is the perfect destination for you to visit on your next vacation. As a matter of fact, if you are able to visit you are going to enjoy this list of the top 10 things to do in Hong Kong.
1
Victoria Peak
Victoria Peak (often referred to simply as the Peak) is the number one tourist destination in all of Hong Kong. If you are doubting that a trip to the top of a mountain could be so spectacular then one trip to the Peak is all it will take to change your mind!
2
Hong Kong Disney Land
While a tad bit smaller than the other Disneyland locations, the Hong Kong Park still represents Disney at its best! One of the things that visitors to this location rave about the most is the sheer number of children activities the location offers.
3
The Skyline
If you are never seen the Hong Kong skyline before, then you are in for a big surprise. That is because the city offers one of the most impressive skylines the world has ever seen. In fact, since the city has more skyscrapers than anywhere else on Earth this is no exaggeration!
4
Avenue of the Stars
The perfect combination of scenic value and celebrity value is probably the best way to describe this getaway.
5
Ocean Park Hong Kong
Ocean Park Hong Kong boasts one of the most amazing aquariums in the world. Not only can you see jellyfish and countless other sea creatures but you can also see the elusive panda bear not far from their natural habitat when you visit Ocean Park.
6
Symphony of Lights
The Symphony of Lights is a synchronized light show that takes place in Hong Kong, for ten minutes, each night. What is unique is the fact that the show incorporates 44 buildings in this dazzling display of lasers and night lights.
7
Aberdeen Harbour
This attraction reminds you that Hong Kong is a city surrounded by water. What is fascinating about the Aberdeen Harbour is that it is like a floating town are where getting anywhere in the harbor requires a boat.
8
Ladies Street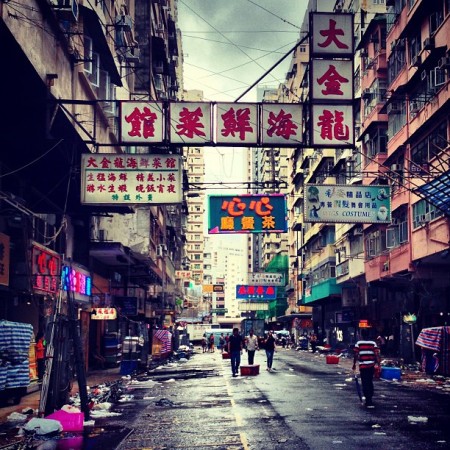 Contrary to the name, this destination has become a favorite of ladies and gents alike. And it is no wonder the opportunities to find whatever you are looking for while shopping here are truly endless!
9
Hong Kong Wet Land Park
To say that Hong Kong Wet Land Park is an environmental wetland and conservation facility would be a huge understatement. Thatai is because in addition to a bustling wildlife environment this park is also home to countless boardwalks, children is activities and it even offers a memorable dining experience.
10
Ping Shan Heritage Trail
When you are in a city as big and busy as Hong Kong, it is nice to be able to escape. That is exactly what the walled villages inside of the Ping Shan heritage trail offers to its visitor.
Now that we are established that you love to travel and you now know the best things to do in Hong Kong, what are you waiting for? That is right, donate put it off any longer. So how about booking that vacation getaway and experiencing the best places to visit in Hong Kong!