Ireland is a country that is known for its amazingly peaceful cemeteries, stunning castles, awesome landscape, beautiful beaches and cliffs. The country adored all over the world as a charming land where legend and reality mingle. It is also a land of rolling hills, vibrant homes and friendly people. Ireland is also an amazing place to visit for budget travelers. The beautiful Emerald Isle, famed for its forty shades of green, extremely changing and wet Irish weather are also some of the reasons why you should visit Ireland at least once in your lifetime. Read on for more!
10
Fresh Air Of Ireland
Last but not the least, the clean and fresh air of Ireland is just another reason why you should visit the country. It does not have a very warm climate; temperatures in the summer season rarely go above 22 C. Also the rains during the summers in the country make the weather more pleasant and the air fresh and clean. To fully enjoy the fresh air you should explore the rural areas of Ireland. There are also plenty of scenic drives and walking routes where you can also enjoy that fresh air.
9
Easy to get to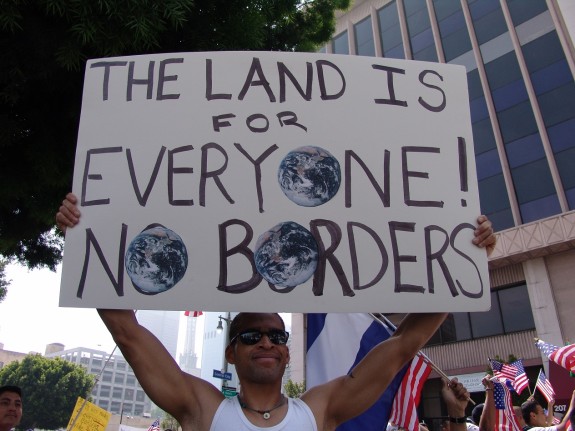 Ireland is easily accessible now as there are many reasonable packages of air travel and sea carriers to get to Ireland. Also there are major airports in Dublin, Belfast and Shannon so you can reach your desired destination easily too. Ireland is a small country and car rental is easily available and driving around the country on your own is also a good option, but you have to observe just a few basic rules.
8
Food And Drink
Ireland's cuisine and food is not as famous and popular as Italy, France or Spain but major towns have many international food chains and restaurants of other cuisines. Chinese restaurants are prominent. If you want to enjoy the traditional Irish cuisine then the traditional Irish stew, made with lamb or beef is a must. Another famous and worth tasting dishes are bacon and cabbage, oysters and Irish Salmon. But the drinks of Ireland are very famous all over the world, Guinness, Irish coffee and Irish whiskey. Irish coffee is served with soft and thick clump of whipped cream on top and Irish whiskey, mostly in a glass mug.
7
Culture
Traditional Irish foot tapping music is played at informal sessions. This traditional music has evolved and has become a prominent genre of music in the country. The musical session of this traditional music is held at any night of the week in nightclubs and listening to these live performances is one of the best parts about Ireland. Irish music is positively revitalizing, melodious, and sometimes slow. Music in Ireland is alive and thriving and the passion for it passes from generation to generation. Irish people have high regard for their music and it will never die.
6
Sports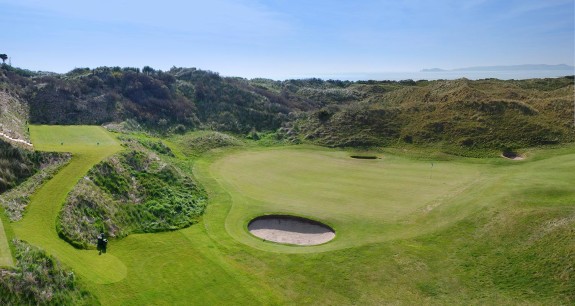 Irish people are sports enthusiasts; from their indigenous sports to modern soccer and rugby they are lovers of every game. Ireland has over 400 golf clubs throughout the country and is considered as a premier golf destination. The K club in Kildare hosted the Ryder Cup in 2007; other golf courses in Lahinch, Doonbeg, Portmarnock and the Island Golf Course at Donabate are worth exploring even for a few rounds with some stunning scenery surrounding them. Other famous sports of the country include horse racing, tennis, mountain climbing, water sports and boxing. The country has state of the art stadiums for these games. The Croke Park is one of the largest stadiums in Europe.
5
Festivals
Ireland is a country of festivals; over 400 festivals are being celebrated in a year. The biggest festival of the country is the St. Patrick's Day; it comes around Ireland's national day. Parades, street theatre and a lively carnival is being organized which will leave you spellbound. Also many cities and towns have their festivals which include Galway International Oyster Festival, Cork Sailing Festival, Dublin Writer's festival, Gourmet Food Festival in Kinsale and there is also the Puck Fair, it is 400 years old festival, held in Killogrlin. In addition to that many other music, film, food and comedy festivals are held.
4
Vibrant Cities
Ireland has very vibrant and modern cities. Dublin, Belfast, Cork, Galway and Limerick all are very modern and lively cities with some great restaurants, shopping malls, many tourist attractions, boutiques and night clubs. Other towns have much to offer from parades to exhibitions and traditional festivals.
3
Rich History
Ireland is a country with rich history and varied heritage that goes back to the prehistoric times. It is full of historic sites and ancient remains, which makes it an ideal destination for historians. The museums, old and glorious houses and historical arts center spread across the country illustrate the heritage of the country in a powerful way. The magnificent Book of Kells located in Trinity College Dublin, Newgrange in County Meath, and The Burren Area of North County Clare are some of the most famous heritage of Ireland. The country also boasts many castles, some of which have been reopened for public all year around.
2
Friendly People
The people of Ireland are very warm and friendly. Irish people are very cheerful, helpful and always smiling. They are always ready to start a conversation whether you meet them in a cab or at a station. They always have the time to help you in directions and will always help you find your destination. Irish people also have a curious and inquisitive nature.
1
Nature
Ireland is a country of lush green. Looking at the landscape you will get a feast of natural attractions like vast mountains, inland waterways, rural bog lands and sandy beaches. The stunning and natural scenery of the country is beyond comparison. The best part while traveling through Ireland from one town another is that you will see farmhouses, deserted guard towers and ruined abbeys. There are many picturesque sites to see like the Rock of Cashel, West Cork, Dingle, Galway, the Ring of Kerry and the list goes on. Also the various flora and fauna that the country has to offer makes it a perfect place for nature loving people. The towns are also surrounded by countryside full of green land so rain should be expected anytime.