Are you contemplating a career path and picturing yourself rolling in wealth? Well, think again. According to Career Cast, the highest paying jobs come to those who paid the highest while working towards them. Those who had specialized education have a higher chance of getting the highest paid jobs. While names like Bill Gates and Steve Jobs show that successful people can be college drop outs, making it look like a great option, you have to remember cases like them are only a few in a thousand. Similar are examples of professions like pop stars and NBA players. The others with high paying jobs come from professions they have strived to prepare for and also study for. Also interesting is the fact that 7 out of 10 top ten highest paying jobs are in the healthcare sector. Let's take a look at the ten jobs that pay the most, as identified by Career cast for 2014:
10
Attorney
Annual Median Salary: $113,530
Attorneys, or lawyers have always been considered to have lucrative careers. In the simplest words, attorneys are trained to officially represent and make a case for clients defending or prosecuting a case. Attorneys graduate from law school and then have to pass a state bar exam before they can start practicing. Attorneys may choose from a diverse range of areas in which they want to work ranging from criminal courts to legislation to corporate law.
9
Podiatrist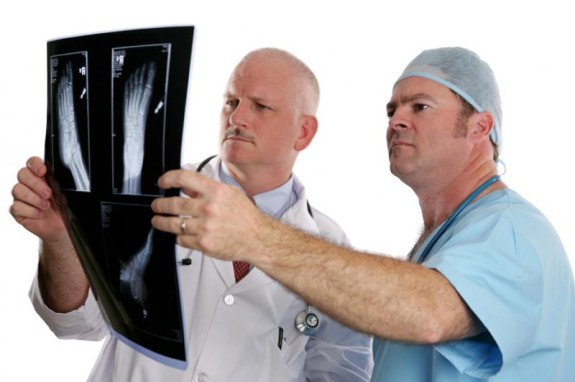 Annual Median Salary: $116,440
This profession takes its spot on this list particularly for the reason that the baby boomers are now becoming old and age demands better foot care. Podiatrists are officially Doctors of Podiatric Medicine (DPM). Podiatrists not only care for foot but also treat ankle and related leg structure problems. Podiatrists may further specialize in surgery, diabetic care and sports medicine.
8
Pharmacist
Annual Median Salary: $116,670
Other than pursuing graduate level studies in pharmacology, pharmacists also have to pass state exams before they can start working. A pharmacist is not only responsible for dispensing medicines, but also play an active part in monitoring patients' progress and educating them about the drugs they are prescribed.
7
Air Traffic Controller
Annual Median Salary: $122,530
It requires accreditation from the Federal Aviation Administration and a specialized course to become an Air Traffic Controller. While it pays a lot, air traffic controllers also have to work under very stressful conditions. There is also no special projected growth in the near future in this field so this spot on the top ten might easily be taken up by another job in the coming years.
6
Petroleum Engineer
Annual Median Salary: $130,280
Petroleum engineers make the first top-paying job that is not from the field of healthcare. Projected growth by 2022 is a staggering 26%. Petroleum engineering does not only involve extraction of ground resources of power (oil and gas) but in the face of the impending shortage of fossil fuel, the growth in the scope for petroleum engineers is increasing because of the world's reliance on them on developing more ways of extracting fuel for producing energy.
5
Dentist
Annual Median Salary: $146,340
While orthodontists and dentists both provide oral care, orthodontists are dentists who have gone on further to specialize in becoming orthodontists. Dentists provide a wider range of treatments though – from extractions to root canals most dentists have you covered.
4
Orthodontist
Annual Median Salary: $149,310
Orthodontists work with aligning bites and righting crooked teeth. Most people will visit an orthodontist if they need braces. It requires at least graduate level studies and state accreditation to practice as an orthodontist. Orthodontists are in high demand given the large number of people, particularly adolescents, who need braces to correct their teeth.
3
Psychiatrist
Annual Median Salary: $178,950
Psychiatrists are doctors trained in treating mental illnesses. The minimum educational requirement for becoming a psychiatrist is a medical doctorate followed by obtaining a license to practice. Being a psychiatrist does not pay as well as being a general physician but some studies show that job satisfaction is much higher in psychiatrists are compared to other professionals in the healthcare industry. Psychiatrists are different from psychologists in that psychiatrists are trained to treat severe mental illnesses, often with the use of medicines while psychology is more targeted towards counseling and other therapeutic techniques.
2
General Practice Physician
Annual Median Salary: $187,000
Not only are General Practice Physicians paid highly; the demand for them is expected to increase exponentially in the next decade or so. The reason for this is that the baby boomer population is aging. This has two implications: firstly, doctors from that generation are retiring and leaving a gap in the industry; and secondly, the baby boomers generation needs more healthcare now that they are aging, creating a need for more physicians.
General Physicians care for a number of health conditions. They are not specialists for certain organs or illnesses, instead they provide overall care for any condition presenting itself, particularly in its earliest stages. They may further refer patients to other specialists if the disease is beyond their expertise. In most cases, however, general physicians will be the first doctor most people will see when an illness starts manifesting itself.
1
Surgeon
Annual Median Salary: $233,150
While earnings vary significantly between the different types of specialization a surgeon has, they are generally high and a six-figure salary is almost always a constant. However, many sources also make a point that surgeons graduate from school with staggering amounts of debt. As a result, a large portion of their earnings may go into paying off their debt.
Years of experience also matter, as does the area of expertise. Surgeons may choose from a number of specialization areas such as cardiac surgery, brain surgery, general surgery, rehabilitative surgery, and gynecological surgery among other types. While the median salary levels at $233,150, many surgeons may bring home more than $500,000 per year.