When you talk about the cheapest National airlines you would probably consider Ethiopian Airlines, Air India or even Caribbean Airlines but no national airline seems to be able to compare with the truly budget airlines today. The concept of cheap flights was probably introduced by Rollin King and Herb Kelleher in 1969 when they established Southwest Airlines, initially only for flights within Texas but later expanded so that it now has 3,400 flights a day operating from 78 destinations within the US. Although Southwest remains one of the cheapest airlines in the US, it is European airlines that experience the most competition. Since then, new cheap airlines have started up with increasing regularity and it is hard to actually tell which is the cheapest as they are constantly trying to undercut each other. However, Which Airline recently did a survey taking in the price of a fare plus 20 kilos baggage. Here is a list of what are generally considered to be the top 10 cheapest airlines in the world today.
10
Flybe – UK
This airline was established in 2002 when British European Airways had to change their business model in order to compete in the low air-fare market.
9
Vueling – Spain
Operating to destinations that include Asia and Africa as well as Europe, this airline carried nearly 15 million passengers in 2012 and is now the second biggest airline in Spain.
8
Volotea – Spain
Although being a Spanish airline, its main operating airport is Venice Marco Polo Airport in Italy.
7
Eurolot – Poland
This is a subsidiary of LOT Polish Airlines and therefore 61.2% owned by the Polish Government.
6
Air One – Italy
Once competing as the second largest airline in Italy, Air One has now become a subsidiary of Alitalia, the largest Italian Airline.
5
Easyjet – UK
This airline now serves 130 destinations with bases in London, Ireland, Scotland, Italy, France and Switzerland. It has become a strong contender to Ryanair on many of its destinations.
4
Ryanair – Ireland
This airline now serves 160 destinations and claims that its success in this market is due to it following the same business model as Southwest Airlines in the US. It is currently being criticized however, for considering a one euro charge for using the bathrooms.
3
Blue Air – Romania
This low-cost airline is Romanian and started business in December 2004. It still today, operates chiefly out of Bucharest Airport.
2
Wizz Air – Hungary
This Hungarian airline now serves 35 countries which include many of the European airports plus Azerbaijan, Cyprus, Turkey, Israel, Georgia and the United Arab Emirates. It is now the largest airline in Hungary.
1
Pegasus Airlines – Turkey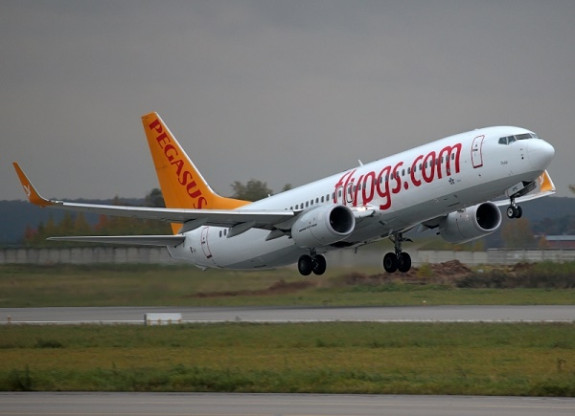 Starting as a partnership with Aer Lingus in 1989, it became a fully owned Turkish company in 1994. Slow to start due to the Iraq invasion of Kuwait in 1990 after Turkey was considered a not too safe country to visit, business later picked up and by 1997 Pegasus was the first Turkish airlines to buy the new generation of Boeing 737s.