When it comes to perfume women will generally take their time and check out to see if there any new additions by their favorite brand. Men on the other hand will know that perfume is the quick and easy choice to buy a woman as a gift and so will probably just buy anything in the brand that he knows she likes. The problem comes when the man doesn't know the brand that the woman likes, in which case he is rather confused.
Here to help then, is a list of perhaps the best top 10 perfumes for women in 2013:
01: Viktor and Rolf – Flower Bomb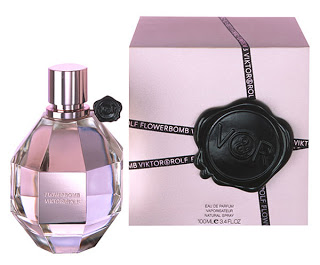 This number one listed perfume, first made its appearance in 2005 and was publicized as an oriental perfume. Flower bomb is perhaps the correct name for this scent as it has a very strong scent of peppery Rose heart and perhaps angel. The strong scent of this perfume could certainly draw attention.
02: Daisy by Mark Jacobs
Although called Daisy, this number 2 perfume on our list has a strong smell of Violet. The scent will make the women feel at ease and comfortable yet is still potent enough to draw attention.
03: Donna Karen Cashmere Mist
This is perhaps the better choice for the women that prefer a more powdery scent. Originally introduced in 1994 and being popular ever since, the interesting formulae, for this perfume, include wood. The powdery kind of scent is perhaps better suited to social gatherings and the more public events.
04: Coco Noir, Chanel
This perfume combines the scent of Rose, Jasmine, Sandalwood and others, giving it a uniqueness that is sought by all women. It was first introduced in 2012 and at a price of just under one hundred pounds, did not stop it from becoming an instant success.
05: Shi by Alfred Sung
27 years ago, this perfume was designed for one purpose; to attract men. It has a combination of womanly scents that seem to attract men, which of course makes it popular with the women.
06: Gucci by Gucci for Ladies
 Even with a price tag of $63, this was perhaps the most popular perfume in 2012. Its name and ability to out sell other brands may make another winner for 2013.
07: Euphoria by CK
Since Calvin Klein added Lotus blossom, amber and Black Orchid to the formulae of this perfume, it has been a winner with the women. This is one of the items that make this brand among the most popular in the world.Tommy Girl – Although this perfume may be a little costly, its crispy, fresh scent is possibly perfect for those more casual occasions.
08: Chanel No. 5 Women's Perfume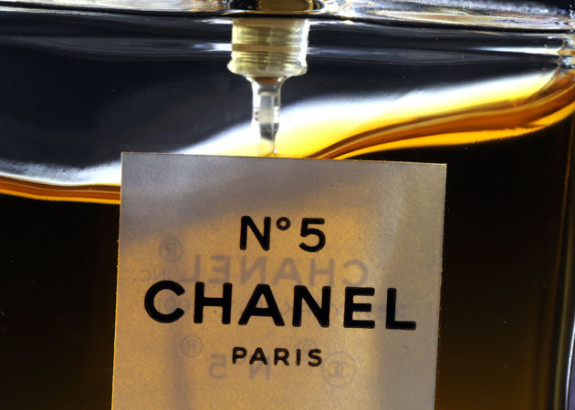 Supposedly known for its seductive nature, this perfume was perhaps first made famous by Marilyn Monroe and has kept its popularity ever since.
09:  Kiss Her Perfume for Women
This is another seductive perfume but selling at a reasonable price may be one of the factors for its popularity.