When choosing a case for your iPad 2, a lot depends on personal preferences; however a lot of the time people have similar ideas as to what are their preferences.
For the purposes of this article, I have taken the following criteria into consideration: Built in stand, quality of materials and overall looks, convenience i.e. strap, sleep mode when closed, non-scratch interior, weight and durability and lastly, value for money.
Although these may not fulfill all of everybody's criteria, I feel they may appease most, so here are
Probably the best 10 covers, considering the stated criteria:
01: Snugg i29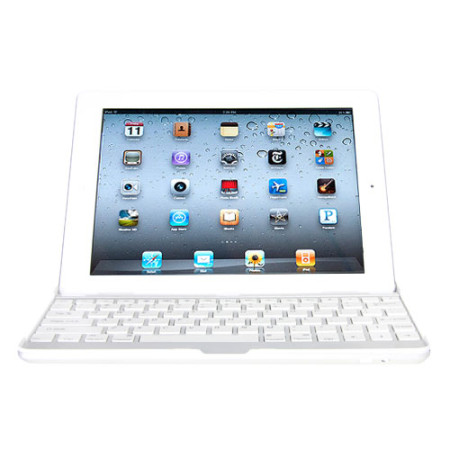 Snugg i29 – Price: $29.99. At a weight of only 7oz, this stylish and quality leather case has a flip stand and a handy elastic strap. Of particular note is that this case does not impede any of the iPads features, not even the camera positioned on the back. This case also wakes up or puts to sleep the iPad when opened or closed.
02: Targus THZ084US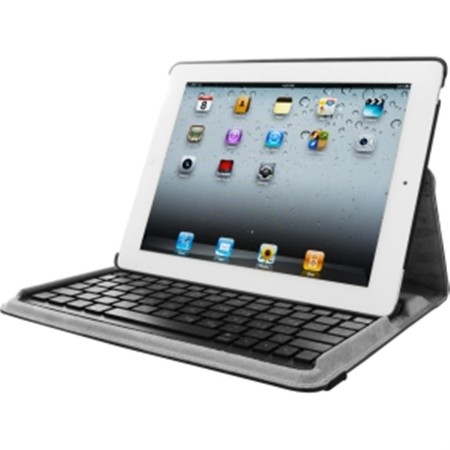 Targus THZ084US – Price: $73.21. Weighing 1lb1oz this is a versatile and stylish case complete with keyboard. Although it doesn't automatically turn off the iPad on closing, it does have a button which does the job. This case is available in Black/Gray or White/Blue and comes with a handy stylus holder.
03: Mac Case
Mac Case– Price: $127. Weighing in at 2lbs this premium leather case with suede interior, certainly gives the iPad the executive look. Although perhaps pricey, it does have an automatic on/off when opening and closing the case, plus free access to all the ports including the camera.
04: Case Crown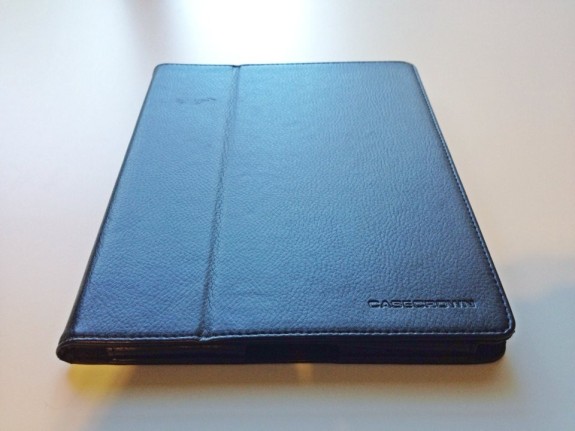 Case Crown – Price: $23.18. This case is faux leather and has a hole for the camera and access to all the ports. Although the case is capable of standing the iPad up in one position, it is not really a suitable position for typing. The fact that the iPad just slides into a pocket that is fastened by Velcro and weighs only 9.6oz, makes this a somewhat simple but cheap option.
05: Booq FLI-RET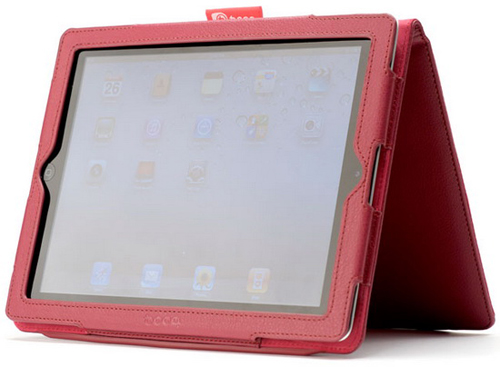 Booq FLI-RET – Price: $39.95. This 12oz case comes in a choice of four colors, and is made from high quality material. Although it can position the iPad in several positions, none are completely suitable for typing, however it does have an automatic on/off and access to all the buttons and ports.
06: Bear Motion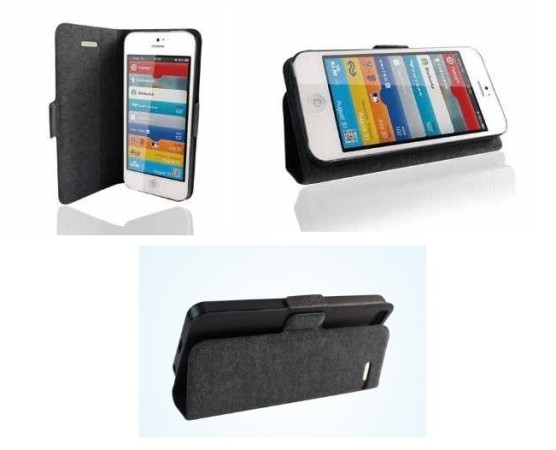 Bear Motion – Price: $34.99. This case is made of cowhide leather and can afford the iPad good protection. It can fold into positions allowing easy typing. Although this case, weighing 10.1oz, allows access to all the features, has an automatic on/off capability and is durable, practical and protective, it is not as visually attractive or impressive as many of the other cases.
07: Case Mate CMO13588
Case Mate CMO13588 – Price: 49.99. The plastic and rubber of this case only weighs 6.4oz yet provides excellent protection. Even though there is no cover over the face of the iPad, the extended rim of the case allows for it to be laid safely face down. Coming in Pink or Gray, this case has a convenient kick out stand. Unfortunately the stand can not be secured in flat position.
08: AYL
AYL – Price: $34. Coming in a choice of three colors, this leather case provides good protection for your iPad and can be positioned in several ways, one of which enables easy typing. It is slim and at 10.1oz, lightweight. The magnetic clasp allows automatic on/off capabilities but unfortunately this case comes with no strap.
09: Otterbox APL- IPAD2-20-E40TR
Otterbox APL- IPAD2-20-E40TR – Price: $45.33. Weighing only 4oz, this is a lightweight but versatile case. This case has easy access to all the ports and a half case slide off for bigger accessories. Possibly the only criticism of this case, is that it only comes in black.
10: Exact CPA–IP0073
Exact CPA-IP0073 – Price: $4.95. Finally, we have a cheap transparent case that is practical, if perhaps a little slippery.