There are a lot of beaches around the world and with every country trying to cash in on tourism, how do you know you're going to book a good one? What the beaches lack in beauty, they make up for by excessive advertising and so it is hard to know which actually the top 10 beaches in the world are?
These top ten beaches are supposed to be among the best in the world:
01: Seychelles
The island of La Dique is one of the 115 islands that make up the Archipelago of the Seychelles. In front of some towering granite boulders lies Anse Source d'Argent with its glorious pink sands next to the turquoise waters of the Indian Ocean. This is the setting for probably one of the most photographed beach in the world.
02:  Maldives
You can take your pick from dozens of idyllic beaches on the islands of this Archipelago situated in the Indian Ocean. Lying southwest of Sri Lanka, these islands straddle the equator in beautiful blue seas.
03: Bora Bora, Tahiti
This magnificent island makes up part of French Polynesia in the South Pacific. Nicknamed the "Romantic Island", with these beautiful isolated beaches and intimate hotels, it is easy to see why.
04: The Hamptons, New York
The prettiest of the Long Island beaches boasts unspoiled windswept dunes of sand with waving grasses.
05: Lanikai Beach, Hawaii
This beautiful location has sparkling whit sands surrounded by Palm trees and lush tropical plants. It is protected by a coral reef and is always deep green and relatively calm. You can see this view during your stay while staying in one of the luxurious Hawaii beach homes.
06: Nantucket Island, Massachusetts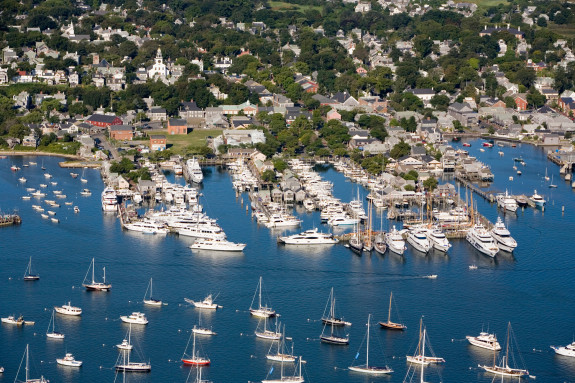 as well as being beautiful, these beaches are also popular with sandcastle builders, sunbathers and surfers.
07: Fraser Island, Australia
This is the world's largest sand island and home to a spectacular beach. It is not only a World Heritage Site but also any ecologists dream. This unspoiled natural paradise boasts a rain forest that sprouts from the sand and has trees that are 1,000 years old.
08: St. Bart's
This is just one of many islands in the Caribbean Sea but stands out as it is just 8 miles long but hosts 20 beaches, all beautiful with white sand and sparkling waters. It also has many small coves ideal for sunbathing, which makes it popular with the jet set.
09: Langkawi, Malaysia
The island of Pulau Langkawi lies in the Andaman Sea and is home to Datai bay. Once a hideaway for pirates with white sands, clear waters and lush green forests. It has now become a modern hideaway. Langkawi, translated means "The land of one's wishes" and if it is seclusion that you want, then this answers your wish.
10: Kauna'oa Bay, Hawaii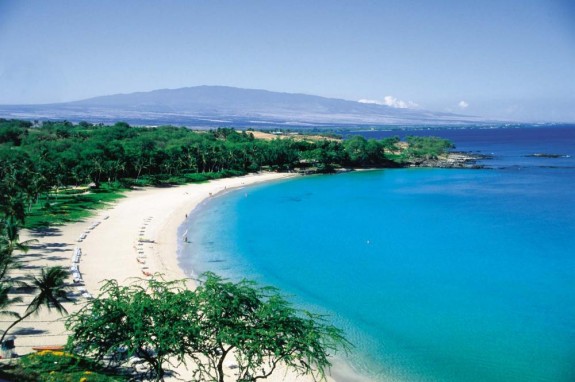 Located on Hawaii's Big Island, this probably represents every bodies  ideal of Hawaii, a ¼ mile long, crescent shaped beach hosting swaying Palm trees and clear blue waters and white sands. In the evenings, many people lay on the beach looking out to sea and wait for a glimpse of the giant Manta Rays.