Top 10 Most Famous People in the World who died a Virgin
I guess many would say OK here is a list of the last ten Popes but let's look past that, as I don't really know anything about their lives prior to them joining the Church.
01: Queen Elizabeth the First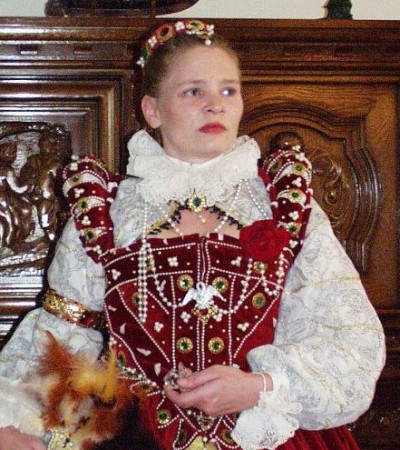 Queen Elizabeth the First. This monarch of England often referred to as the Virgin Queen, is said to have died a virgin. There was talk at one time that she may have had affairs with both Robert Devereaux and Robert Dudley. Although it is certain that she had interesting relationships with both of them, nobody actually accused or mentioned that she had slept with either.
02: Mother Teresa
Mother Teresa. This Catholic Nun was very devout and placed herself in a tireless crusade to assist the poor and the sick. Her love and dedication to Christ are so well known that steps have been taken to give her sainthood. Even if she had had the inclination to have an affair, she would never have allowed herself the time for one.
03: J. Edgar Hover.
J. Edgar Hover. There were plenty of rumors about this famous head of the FBI being gay and even one that he secretly married a man by the name of Christopher. These though are only rumors as, as the head of the FBI he was able to dispose of any evidence there may have been, to prove the rumors.
04: Joan of Arc.
Joan of Arc. Frequently called the virgin warrior by historians, she preferred the title of "maid". A strict puritan and devoutly religious, she believed that remaining a virgin showed her devotion and love of God.
05: Sir Isaac Newton.
Sir Isaac Newton. This mathematician, physicist and astronomer is considered by many to be one of the most influential people in our history. Although he died at the age of eighty four, he was never known to have formed a relationship with anybody. It is even rumored that if anybody appeared to be getting close, he would immediately end the relationship.
06: Hans Christian Anderson.
Hans Christian Anderson. This writer has probably been immortalized by books like "The Ugly Duckling". It had been rumored that he was gay but this is contradicted by other rumors that he had crushes on a couple of women. It would appear that these crushes amounted to nothing and he died without ever getting married.
07: Lewis Carroll.
Lewis Carroll. At the time of his death, this famous writer was thought to have died a virgin as he was well known for never forming a relationship. Since his death though, paintings he had made of girls as young as eight and in some cases nude, came to the surface and have made people rethink, but at this time the jury is still out as to whether he was actually a virgin.
08: Nikola Tesla.
Nikola Tesla. This often underrated scientist was probably responsible for the invention of electricity and he worked alongside such greats as Thomas Edison. He was considered by most to be somewhat of an eccentric and it is thought that the old black and white movies featuring a mad scientist were inspired by Tesla.
09: Teresa DE'avila.
Teresa DE'avila. Born in a Spanish town named Avilla, Teresa was brought up with a close bond to her mother. At age 16 she was sent to a convent to become a nun. She remained as such until her death.
10: Henry Cavendish
Henry Cavendish. This well respected scientist was famous for being uncomfortable in company. Growing up as French Aristocracy, many wonder at to the reason for his solitary personality.