Most women look forward to the summer and a chance to look good on or near the beach but what about the make-up?
The summer heat, sweat and sea can play havoc with a woman's make-up and so here we have listed what are possibly the top 10 best makeup tips for summer:
10. Use Light Soap
Soaps can dry up your skin and the harsher the soap the drier it will make the skin. During the summer it is advisable to use a lighter soap than usual as the damaging sun added to a harsh soap, will definitely dry your skin.
9.  Opt for Liquid Eyeliner
Although liquid eyeliner may be harder to apply, it is far less susceptible to smudging in the heat of summer. Using quality liquid eyeliner is therefore recommended over a pencil one during the summer months.
8. Eye Shadow Cream
When a powder eye shadow mixes with sweat, it can result in a disaster for your facial looks. Cream eye shadows and blushes are less affected by the summer conditions and so are preferred for use at these times.
7. Lighter colored eye shadows
Lighter colored eye shadows are preferable in the summer; neutral shades. If you would like your eyes to glow and simmer in the sunlight; try a bronze or gold hue.
6. Tinted Balm, Not Lipstick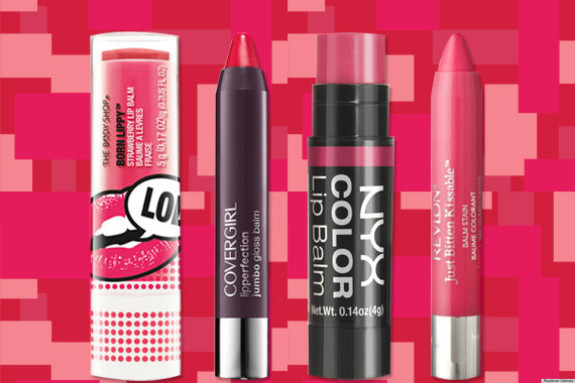 Lipstick is perhaps a little heavy for the summer months and so instead of using your regular lipstick in the summer, switch to a tinted lip balm. To help protect your lips from the sun's harmful UV rays, choose a balm with SPF protection.
5. Waterproof Mascara
Every body knows what mess mascara can become if it gets wet and so many will opt to use waterproof ones during the summer. What some forget though is to have a good makeup remover to avoid build up.
4. Regular use of Blotting Paper
The heat and humidity can cause the skin to become oily and shine. A useful tip to assist in avoiding shiny skin is to carry some blotting paper and use it as necessary.
3. Optimizing Bronzer
A bronzer is used to the best effect during the summer months. A bronzer, for maximum effect, should also be applied to places where the sun shines on, such as forehead, chin, nose and cheekbones.
2. Foundation and Powders
Foundations and powders can either get sticky or even melt in the hot summer sun. Use of a tinted moisturizer may therefore be less problematic in these summer days, especially if it is one that has SPF protection.
1. Using a Primer First
Primers are designed to be put on before any foundation, in order to assist in keeping the makeup in place. A good primer will continue to do its job even in 90 degree heat. Obviously then, to keep looking your best through the summer months, you should always try to apply a primer before putting on any other make ups.