Game shows have been a staple of daytime and primetime television since 1938, when Spelling Bee first hit the visual airwaves. This genre of television programming has evolved immensely over the past 76 years and is now interactive in real time, as with ABC's new sensation Rising Star, where viewers can download the show's app and pick and choose which musician will reach instant fame. Usually, when people hear the phrase "game shows", names like Sajak, Trebek, and Barker come to mind. With the variety of game shows out there, one might wonder: what is the best game show of all time? Read on to find out!
10
The Newlywed Game
How well do you really know your spouse? How much of yourself are you willing to share with strangers and a national audience? The Newlywed Game answered pressing questions such as "What is your husband's favorite food?", or "Who in your family does your wife dislike the most?". There were three couples who would try to reach the end of the game and – in the later seasons of the show – would win a fabulous second honeymoon vacation.
The Newlywed Game aired on ABC for the first time in 1966 and stayed current until 1974. The show existed only in syndication in spurts from 1977-1980, 1985-1989, and 1996-1999. The show had seen a variety of hosts, starting with Bob Eubanks back in '66. Other hosts included Gary Kroeger, Paul Rodriguez, and in most recent years, Carnie Wilson (from the girl-group Wilson Philips). The show can be seen on the GameShow Network, a.k.a. GSN.
9
What's My Line?
The concept of this panel game show format was quite simple: celebrities were paired with contestants who were asked questions. The object of the game was for the celebrity to guess the contestant's occupation. What's My Line? was on CBS for 17 years and won 3 Emmy awards for the "Best Quiz or Audience Participation Show".
For just under a year, What's My Line? was also broadcast on the radio with the same cast as viewers saw on television. The show had a moderator, and four celebrities created the panel. Artists such as Hal Block, Fred Allen, Steve Allen, Richard Hoffman, and Arlene Francis.
8
Password
Password bounced around the major networks with non-consecutive seasons, starting in 1961 and ending in 1989. There was a short-lived revival of the game show from 2008-2009 on CBS. The show was originally hosted by G.E. College Bowl alum Allen Ludden.
The game consisted of two teams comprised of one celebrity and one everyday individual. The 'password' was given to one player who had to give clues to their teammate to help them guess the word. Early versions of the show allowed the announcer to whisper the word to the audience before it would appear on the screen. Even from the early years of game show history, at-home-viewer participation was encouraged.
7
The Hollywood Squares
The Hollywood Squares was quite possibly the most interactive game of Tic-Tac-Toe anyone could ever play. Two contestants competed for cash and other prizes while trying to get three X's or three O'x in a row on the celebrity-studded game board. The show originally aired from 1966-1981 and was hosted by Peter Marshall. Celebrity players included Rich Little, Rose Marie, and Paul Lynde. The show saw several revamps take place in the late 1980s and again in 1998-2004. Tom Bergeron was the host (you might recognize him as the host of America's Funniest Home Videos and as the co-host from Dancing with the Stars), and celebrity players included Kathy Griffin, Martin Mull, and Caroline Rhea.
6
Who Wants to Be a Millionaire?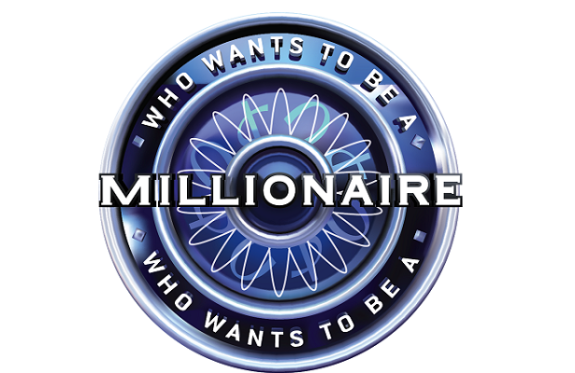 When Who Wants to Be a Millionaire? Premiered in 1999, Americans were already familiar with host Regis Philban's enthusiasm and antics thanks to his morning talk show Live! With Regis and Kelly. The show had earned seven Emmy awards and has seen its fair share of hosts. Philban left in 2002 and was replaced by The View's own Meredith Vieira from '02 to 2013. Cedric the Entertainer hosted the show for one season and has decided not to return for the upcoming 2014-15 season, which is being taken over by Terry Crews.
The trivia show consists of multiple choice questions with prizes ranging from $1,000 to $1,000,000! There are also three life lines a contestant can utilize: Poll the Audience, Phone a Friend, and 50/50. Seven contestants won the Million Dollar Prize on ABC's version of the show, the first winner being John Carpenter (not the film director) during the show's first season in 1999.
5
The Price is Right
America's favorite midday game show was first introduced to viewers in 1956 and stayed on air until 1965 with host Bill Cullen. During the original set up, four contests would bid on a prize, and whoever would be closest to the actual retail value without going over would win the item. At the end of the episode, the viewer with the highest-value item won the game and would come back for another episode. This version of the show ended in '65 and was off-air until it was revamped in 1972.
Come on down! Is what every audience member wants to hear at the start of an episode taping. As with the original version of the show, four contestants bid on an item and whoever gets closest to the actual retail price without going over wins the item. If they get the exact dollar value, they win an additional $500 in cash and they get to go onto the stage to play a game to win a bigger prize such as a big screen HD TV, a vacation, or a shiny new car. Win or lose, all contestants who played a game get to spin the wheel to get to the Showcase Showdown, where there are two grand prize packages up for grabs. If you come within $500 of the retail value of your showcase, you win both showcases. Bob Barker became a household name between 1972 and 2007, and Drew Carey takes over later in '07. He is the show's current host.
4
Match Game
Match Game premiered in 1962 and came to a close in 1999. It has been adapted in several other countries, with the American version often being hosted by Gene Rayburn. In this game, two non-celebrity contestants had to come up with the answer to a rather simple question that was posted to the celebrity panel. One point earned for every matched answer. Well-known celebrities include Betty White, Dick Martin, and Fannie Flagg. The highest cash prize amount equaled $32,600.
3
Family Feud
Families have been tested on general trivia questions for a chance to win $20,000 since 1976 on Family Feud. There have been 31 non-consecutive seasons of the show and a variety of hosts, including inaugural host Richard Dawson, Ray Combs, Richard Karn (known for his role as Al on Home Improvement), John O'Hurley, and current host Steve Harvey. During the show, there are four rounds (two single-point rounds, then double-points and triple-points) where families are asked questions which were previously answered by a specific group of 100 people, i.e., 100 married men, 100 single women, etc. The first family who scores 300 points will go to the Fast Money round where two players try to reach a total of 200 points. If they do so, they win $20,000 and a chance to play during another episode and compete against another family. With Harvey's version of the show, if the family wins five games in a row, they take home a brand new Ford Fusion. That's not too shabby of a prize!
2
Wheel of Fortune
Can you guess this phrase? W_EE_ O_ F_RT_NE That's right, it's Wheel of Fortune! Americans have been filling in the blanks of common phrases from categories like Thing, Place, Person, et cetera since 1975. It was originally a daytime program on NBC and was originally hosted by Chuck Woolery. Wheel bounced back and forth between NBC and CBS, until 1983 when it was shipped to the primetime lineup where it has continued to gain immense popularity ever since.
Pat Sajak and Vanna White have been the show's hosts since 1982. Wheel became such a beloved game show that at-home-viewers were able to participate and compete for prizes with the introduction of the Spin ID, where one member per household could register their info on the show's website. When a contestant would win the Prize Puzzle (in addition to the cash they earned for guessing the phrase, they won vacation to a surprise destination which is revealed at the end of the round), the Spin ID would pick a random winner who would also win that vacation. Also, if that Spin ID contestant happens to have a Sony card, they could win an additional $50,000. Wheel continues to be one of America's favorite prime time game shows in 2014.
1
Jeopardy!
Jeopardy! has been testing Americans' knowledge since 1964. The game consists of two rounds with six categories. Three contestants take turns selecting a category (such as "Starts with A" or "Shakespeare"), then they choose a dollar amount to bid on. A clue is given, and the answer must be provided in the form of a question. If the question is right, the money is earned. If not, it is taken away.
The most famous contestant appeared on the show in 2004: Ken Jennings. He competed on the show for 75 episodes, winning a total of $2,520,700 – the largest cash prize ever awarded in game show history. Jennings won an additional $150,000 during the IBM Challenge when he returned in 2014 for a Battle of the Decades tournament. Think you've got what it takes to beat Jennings' earnings?
Game shows are often included as a guilty pleasure for many television viewers. But they can be a great way to bring the family together for a competitive game night and to match wits. So what are you waiting for? Spin that wheel!