Every year, regardless of how the world economy is doing, there seems to be more and more billionaires but are they also getting younger? Here is a list of the top 10 youngest billionaires for 2013.
1. Dustin Moskovitz
– Known for being one of the five people responsible for promoting Facebook, he has since then moved on to work on other software programs. His currently estimated to be the 151st richest person in the world with a worth estimated to be US$3.5 billion.
2. Mark Zuckerberg
– Famous for being the owner of Facebook, he is one of the youngest people ever to make their own wealth so early. His wealth seems to be continuing to grow, increasing by nearly US$4 billion in 2012 to an astounding US$13.3 billion in 2013, yet he is still at the young age of 28.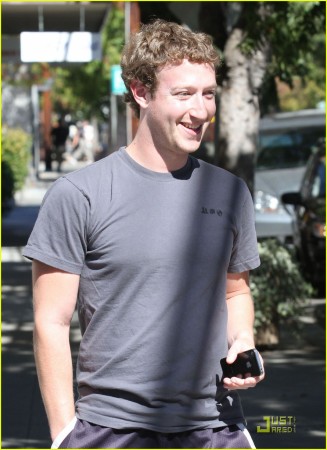 3. Albert von Thum und Taxis
– Although his father died whilst he was just eight years old, he was not allowed his inheritance until he became of age. Now at age 29, he is said to be worth US$1.5 billion. He is less known for being a Prince, than he is for being a driver on the German racing team.
4. Scott Duncan
– This son of a Texas tycoon is considered to be one of the most eligible bachelors at age 30. Seemingly more interested in business than love, last year his wealth increased by US$900 million, making him worth today, US$5.1 billion.
5. Eduardo Saverin
– Born and raised in Brazil, he did not make his money until he moved to Florida and got involved in Facebook. Now made famous by the movie 'The Social Network', now still at the age of 30 is said to be worth US$2.2 billion.
6. Huiyan Yung
– One of two women on this top 10 list. Huiyan, age 31, is said to be worth US$5.7 billion after having been given shares in her fathers company. A graduate of Ohio University, she continues to work in the business world.
7. Fahd Hariri
– Having inherited his money, little is known about Fahd, either before his father's death or after it. It is known that he left his family to be educated in Paris from age 9 and that he is now age 32 and shares this top 10 list with his brother who is at number 10.
8. Marie Besnier Beauvalot
– At 32 years of age, she is estimated to have a net worth of US$1.5 billion after, along with her siblings, received an inheritance from her father.
9. Sean Parker
– Having a net worth of US$2 billion at the age of 33, is not too hard to believe of this wiz kid. He has been involved in many internet startups, including his own Napster, whilst still only 19. He was also the first President of Facebook.
10. Ayman Hariri
– Like his brother Fahd, he gained his wealth when his father, the one time Prime Minister of Lebanon was assassinated but has managed to maintain his wealth by the skillful management of his father's businesses. At age 34, Ayman is thought to be worth US$1.35 billion.