These days it is often referred to as a bucket list but by what ever name you use, there surely is a list of places that you should try and see before you die.
OK, everybody may have their own preferences on one or two things but many of the things on the list would apply to most.
Here are 10 of the places that should be considered when making your list.
01: The Great Pyramid of Giza
The Great Pyramid of Giza – Built around 2000BC, this Pyramid is considered to be the oldest of the Seven Wonders of the Ancient World. At a height of 481ft, it held the title of tallest man made structure for 3800 years and certainly is a sight to be seen before you die.
02: The Great Wall of China
The Great Wall of China – Another of the Seven Wonders of the World, work was started on building this wall in the 7th century BC and at its peek was 5000 miles long, the longest man made structure in the world.
03: Iguazu Falls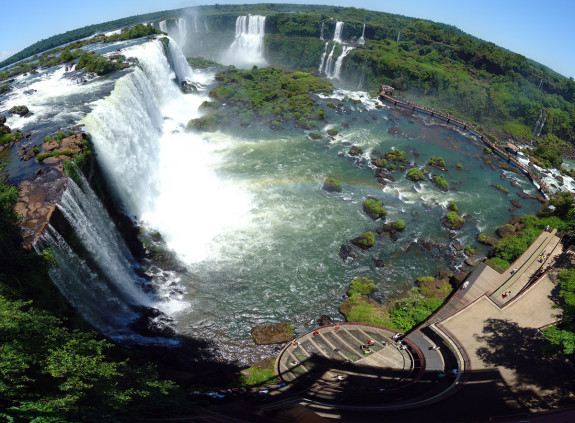 Iguazu Falls – Listed as one of the new Seven Wonders of Nature, these waterfalls are situated at the point where Brazil, Argentina and Paraguay meet. This is a series of 200 separate waterfalls coming together to create one of the most spectacular sights on earth.
04: The Grand Canyon
The Grand Canyon – Another of the Seven Wonders of Nature, this canyon was carved by the Colorado River 7 million years ago. The depth of this canyon affords for some spectacular scenery and the fact that it stretches for 277 miles is equally impressive.
05: Petra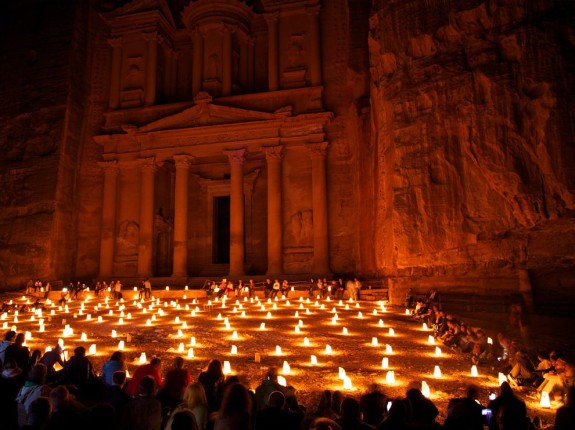 Petra – This, the most famous of Jordan's attractions is known as the red city. Believed to have been built into the rock around 100AD, it was partially destroyed by earthquakes around the 16th century. It then lay hidden until again found in 1812. It has been an awesome sight for any who have visited since.
06: Machu Picchu
Machu Picchu – This 500 year old home for the Incas was never found by the Spanish invaders of Peru, it was therefore able to keep its splendor. Located on a site 8000ft above sea level It was eventually found in 1911 and has been a source of wonder ever since.
07: Stonehenge
Stonehenge – It is still a subject of discussion as to exactly what or why these 25 stones were placed the way they are, or as to why in that location but they have been a popular attraction in the English countryside for hundreds of years. Now you have to book in advance to see them up close but they are most impressive from a distance anyway.
08: Taj Mahal
Taj Mahal – Built in 1600AD it is still as impressive today as it was then. This unique piece of architecture probably remained unequalled, as it is rumored that all the builders who took part in its building, were said to have had their hands cut off to prevent duplication.
09: Mount Kilimanjaro
Mount Kilimanjaro – The highest free standing mountain in the world is an impressive sight rising from the African floor. At 5,895 meters above sea level at its peek, it is a challenge for its 15000 climbers each year.
10: Iceland
Iceland – This country that is full of fire and ice is a place that holds spectacular beauty. Although in places the volcanic landscape can be barren. NASA's moon buggy was tested here because of the rugged terrain.