All of us feel that we get stressed out at work but is the stress the same for all of us?
Some jobs are obviously and immediately recognizable as being jobs with great stress, others though may be stressful that you hadn't even thought of.
Here are what are considered to be the top 10 most stressful jobs of 2013:
01: Enlisted Military Personnel
Stress factor: 84.72. – Even if they are not physically in a war zone at the time, there is always the thought of being sent to one at short notice. When a country is at peace with the world, often the military are asked to support emergency services during times of natural disasters or civil unrest.
02: Military Officers
Stress factor: 65.54 – It is the officers that are responsible for the decisions that affect the enlisted men. Knowing that it is your decision that can cost their lives, can be very stressful.
03: Fire Fighter
Stress factor: 60.45 – Apart from the dangers associated with the job itself, fire fighters are often required to do shifts of up to 48 hours, which can cause domestic problems at home. How the job affects domestic life, is a strong criterion when considering the stress of a job.
04: Commercial Airline Pilot
Stress factor: 60.28 – The stresses of flying are well known to most of us but the safety of flying is very much dependent on the pilots. Apart from having the stress of being in control of the aircraft, pilots also can spend long periods away from their families, adding to the stress.
05: Public Relations Executive
Stress factor: 48.52 – In charge of damage control, under the eyes of the media and the world can be very stressful but when added to the stress of knowing that this is one of the most sought after jobs by college students, knowing one mistake can be too many, builds that stress greatly.
06: Senior Corporate Executive
Stress factor: 47.46 – Knowing that you are subject to market fluctuation, yet still answerable to employees, board members, investors and in some instances, even the public, can be stressful.
07: Photojournalist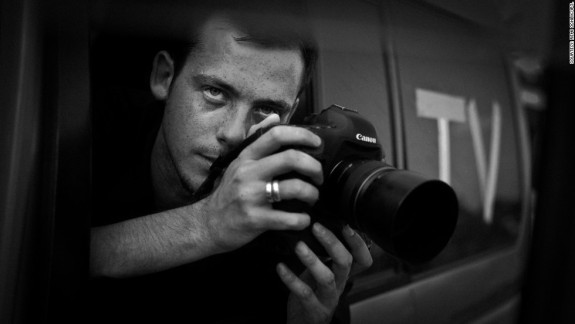 Stress factor: 47.12 – Just to be on the top of this job means that you put yourself into places of danger. If you don't go to a war zone, natural disaster or scene of civil unrest, then you won't get to the top.
08: Newspaper Reporter
Stress factor: 46.74 – With modern technology this job is getting more stressful. There was always stress there to meet deadlines but now because of the internet, finding relevant news to report on becomes harder and jobs are being cut.
09: Taxi Driver
Stress factor: 46.18 – Obviously you don't know who you will pick up next or what part you will take them. Knowing that your job is the one that is most susceptible to robbery, has got to be stressful.
10: Police Officer
Stress factor: 45.60 – Faced with all kinds of problems at any time in order to keep the public safe can be stressful, let alone having to deal with potentially violent criminals.