Diamonds are some of the most valuable substances in the world. It would only stand to reason therefore that some of the most prized pieces of jewellery are those that feature diamonds prominently in their design. And indeed, when you talk about the most expensive wedding rings in existence,either expensive wedding rings for men or expensive wedding rings for women, you can bet that diamonds are almost certain to be front and center of the design.
There are many reasons why diamonds are held in such high-regard. They are exceedingly rare substances for one thing, and it takes a very special set of circumstances to produce diamonds of even passable quality. As for the diamonds that are considered among the finest in the world, the environmental factors that have conspired to produce them simply boggle the mind.
But more than just dollar value, diamonds signify some things that cannot be expressed any other way. Long regarded as the standard against which nearly all precious items are compared, diamonds often hold a greater value than that which can be measured in currency.
Nevertheless, diamonds are often judged according to value. Considering the fact that diamonds signify love, commitment, and high esteem, we present here a list of top 10 most expensive wedding rings in existence.
10
Eva Longoria's from Tony Parker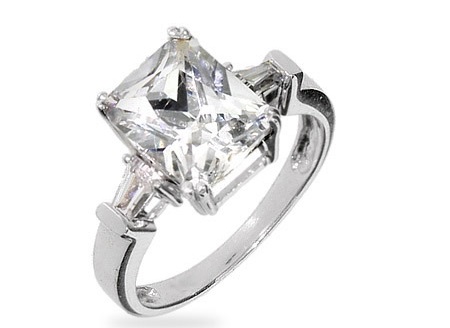 If a big shot athlete like Tony Parker is the one you'd marry, a $800,000 emerald cut diamond ring is not surprising. Longoria's ring is set in white gold, which makes it even more unique.
9
Hillary Duff's from Mike Comrie
Hillary Duff is not to be left behind when she said yes to a wedding with athlete Mike Comrie. Her prize was a $1 million 14 carat diamond ring.
8
Catherine Zeta-Jones' from Michael Douglas
Veteran actor Michael Douglas surely knew how to win Zeta-Jones' heart. A diamond ring that costs $1 million created by jewelry designer Fred Leighton did it.
7
Jennifer Lopez's from Ben Affleck
Ben Affleck's love for JLo is evidenced by a very rare pink diamond ring thatcosts $1.2 million. However, even the 6.1 carat rock failed to take the couple towards forever. They eventually split.
6
Jacqueline Kennedy from JFK
The ex-president's wife is not to be left behind when it comes to rings. Hers is a $1.5 million ring that women during that time would die wearing one in their dreams.
5
Kim Kardashian's from Kris Humpries
Kim's ring is definitely one of the most expensive in Hollywood. But it didn't matter now because 72 days after the wedding, the couple was no more. The $2 million Lorraine Schwartz diamond ring is very huge at 20.5 carats. Apparently, it is nothing but a bigger waste of time.
4
Melania Knauss from Donald Trump
Being one of the richest men in the world, it is important for Mr. Trump to go down on his knees with a very expensive ring. Knauss was not disappointed with what she was given. After all, it is more expensive that Trump's two ex-wives.
3
Mariah Carey's from Nick Cannon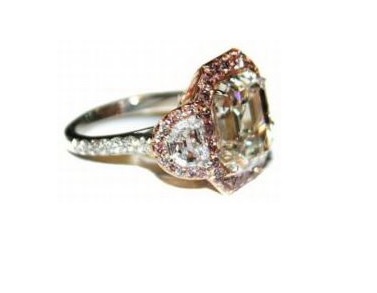 Nobody knew how Nick Cannon managed to give Mariah a very pricey $2.5 million diamond ring designed by Jacob Arabo. Hers is also the pink diamond type, with 58 small ones around it. Get this, even the smaller diamonds are made of the rare pink kind!
2
Paris Hilton's from Paris Latsis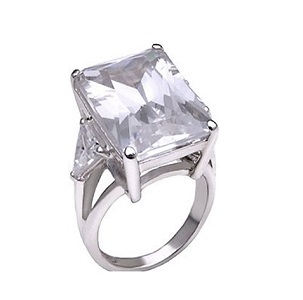 You might say that it is a match made in heaven as Paris is set to be married to another Paris. But no, the 25-carat ring that costs $4.7 million given to the heiress proved to be insufficient for her to tie the knot. Not even after Latsis gave her a second ring.
1
Beyonce's from Jay-Z
Beyonce tops the list of the most expensive rings in and out of Hollywood as she was able to receive an astounding 20 carat bling worth $5 million made by Lorraine Schwartz. It's so big you can't mistake it for anything else. It is indeed, the most expensive rock on a lady's hand.